THE DESIGN
Click image to enlarge.
THE MOODBOARD
Click image to enlarge.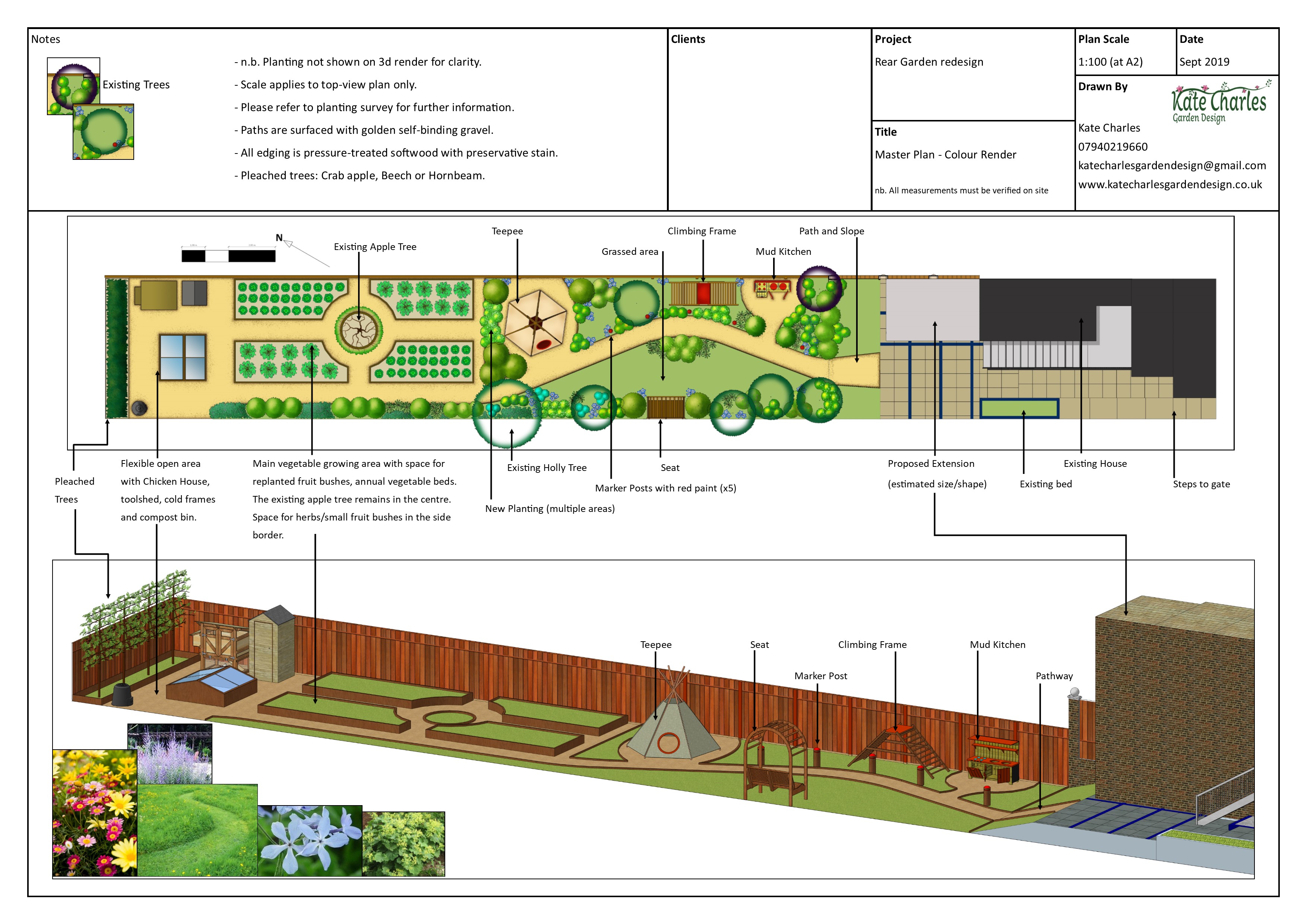 ENTERTAINING AREA
Directly outside of the kitchen windows is the eating and entertaining area. This space features a dining table and chairs, a modern seating area for relaxing, and an outdoor kitchen large enough to cater for the whole family and their guests.
PLAY AREA
Just beyond the entertaining area is a sandpit and a mud kitchen for imaginative play. The entertaining area is a relaxing space, even though it shares the garden with a cycle track that runs alongside the building on both sides.
PUMP TRACK
The track has a camber as it transits the end of the house to enable safe, but exciting speed to be attained. There is a secondary play area at the rear of the garden featuring a treehouse, and mini-cycle track under-neath, and flexible space for a trampoline and a swimming pool.
WELL PLACED SCREENS
A series of screens draws the eye away from the large metal containers and towards the views over fields.